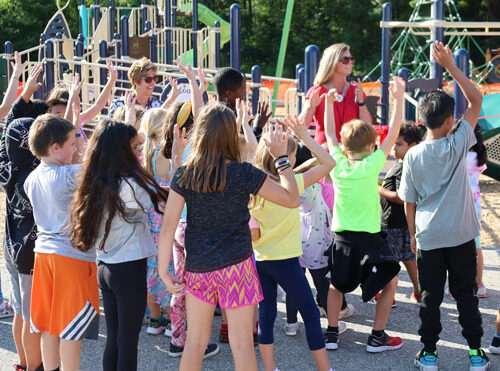 PHOTO GALLERY: Center Elementary Playground Ribbon Cutting
in Newsletters
A project more than five years in the making, The Center Elementary School Playground was unveiled Thursday, Sept. 8 with the official ribbon cutting.
The CES Playground was a collaborative effort between the PTO, Town of Chelmsford, Aggregate Industries of Chelmsford, UltiPlay Parks and Playgrounds of Blackstone, Mass., and Chelmsford Public Schools.
Guests included Superintendent Jay Lang and Assistant Superintendent Linda Hirsch; School Committee Chair Donna Newcomb, Vice Chair Jeffrey Doherty and Secretary Dennis King.