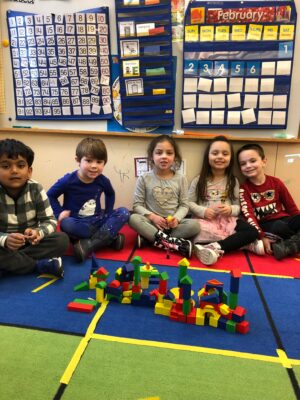 Center Elementary School
Welcome to the Center School. As a community we are very proud of our school and the many people responsible for making it the warm and nurturing learning environment it is. We have a talented, caring and dedicated teaching staff that is always working in the best interest of the students as well as a great support staff of instructional assistants, playground and lunch supervisors, cafeteria personnel, secretary, office clerks, nurse and custodians who give teachers and students support, while contributing to the smooth operation and cleanliness of our building.
The Center School PTO is a fantastic parent support group of caring parents willing to work hard to provide the many extras we offer our children.
Thank you as well to all the supportive parents who are deeply committed to their children's education at the school and the polite and courteous children who work so hard.
68%
Meeting/exceeding expectations in MCAS ELA Grades 3-8
14%
Above Massachusetts Average
63%
Meeting/exceeding expectations in MCAS Math Grades 3-8
14%
Above Massachusetts Average
71%
Making progress toward Access Testing exit benchmarks
22%
Above Massachusetts Average


Events
Calendar